Mother's Day Sale! Up to 25% off your entire order
No Coupon Code Required. Sale Ends 4/30/17
About Our Cases
Speedy Delivery - We ship in 1-5 days so your order will arrive in plenty of time for Mother's Day. Tracking number is emailed at the time of shipment so you can track right to your doorstep.
Satisfaction Guaranteed - If you are not happy just email us and we will make it right with exchange or return.
Safe & Secure - Our website is SSL Secure and your purchases are encrypted. Your information is safe with us!
5-Star Service - Need help just use the contact buttons and we will get back to you in a snap.

Design a Custom Case for You & Your Mom this Mother's Day
Let's think about your Mom's current case...I am guessing it's pretty boring isn't it? Well we are here to help you freshen that up with a Custom Case from Put a Case on Me. Our cases are not just pretty, they are designed to protect. Take advantage of this special offer today! This sale is only a few days and some cases will sell out fast.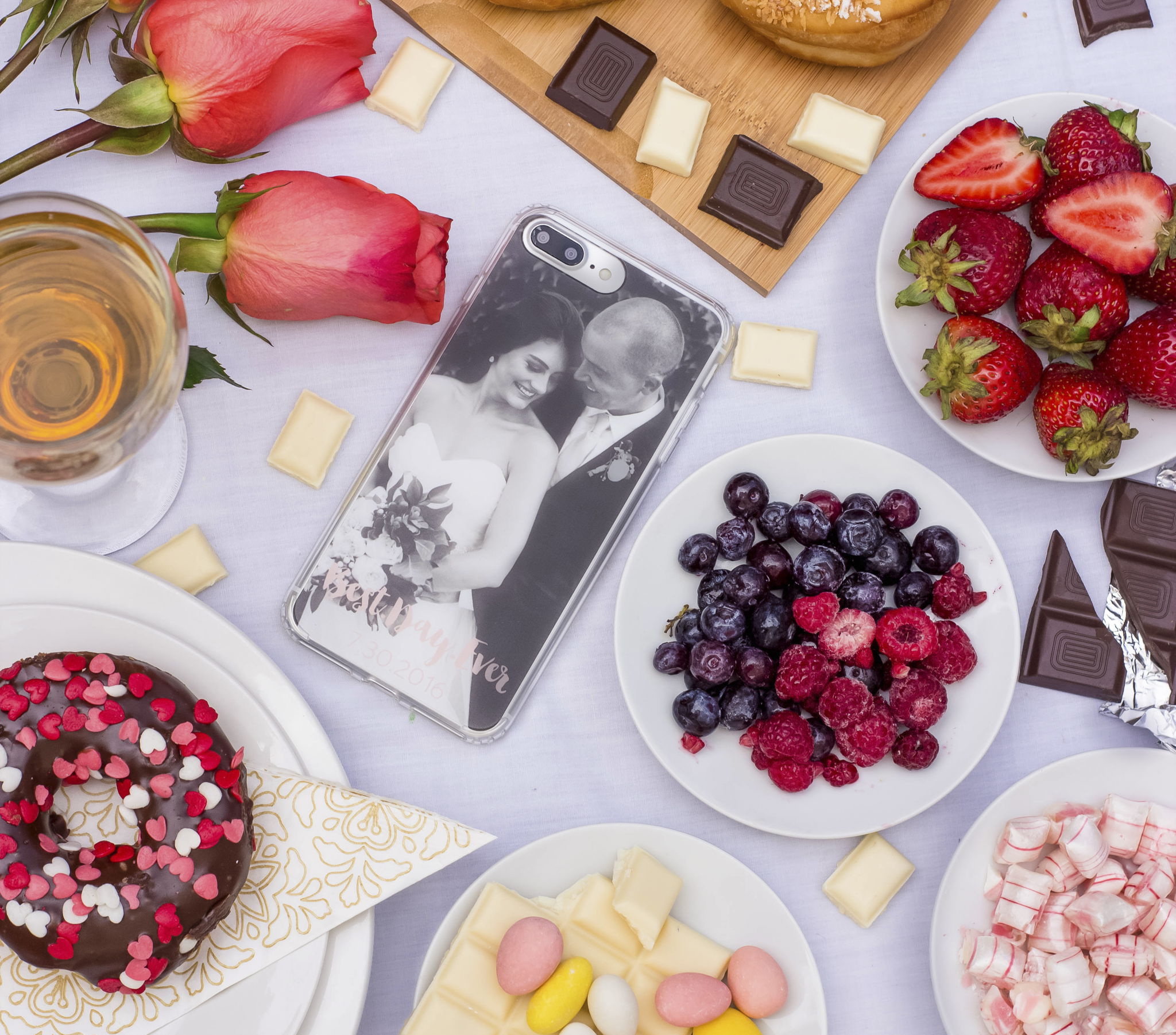 A Photo Case Makes the Perfect Gift
You have the option of adding one or more photos to your case. Just think of the possibilities! Here are some ideas for you:
Pictures of the Kids, Grandkids and/or Pets
Photos from a recent vacation or special event (wedding, birthday party, etc.)
Photos of nature
You can upload photos directly from your computer or smartphone with ease using our case designer tool.
Personalized & Monogram Cases
You have the option of personalizing your full name selecting from one of many fonts.  Or, you can do a monogram with initials that is available in several styles.  Here are some personalization ideas:
Names and Initials are the obvious favorite with several font options.
Dates that have significant meaning. ex. 01/05/1990 .  Dates may capture the date of the special event.
Inspirational Quotes are very popular.  Words of inspiration or biblical quotes are very popular.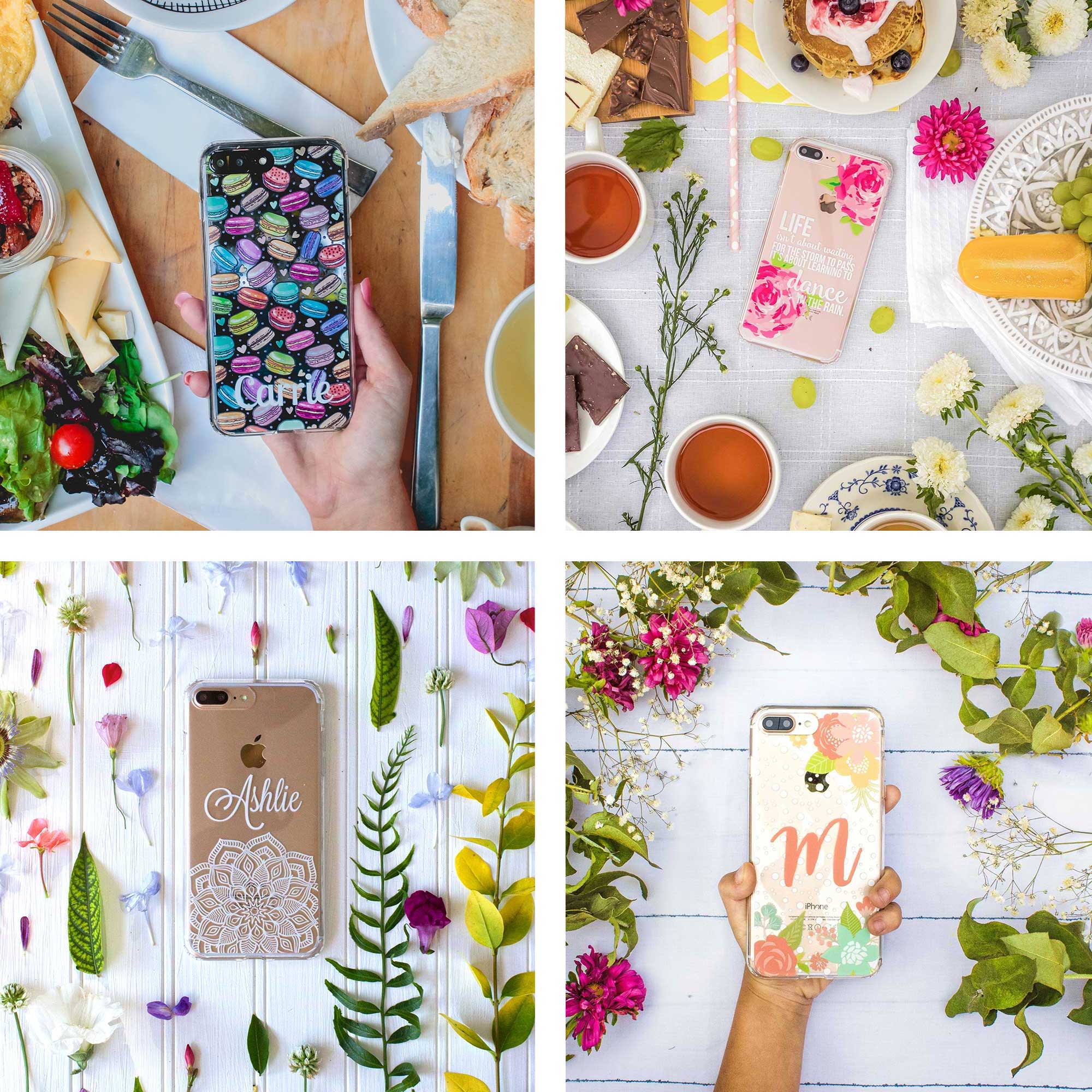 About our Phone Cases
Our cases are unique and one-of-a-kind. At Put a Case on Me you are the designer and control exactly how your case will look. This won't be your typical boring case off the shelf. Add photos, patterns and text to create the perfect phone case. Also makes for the perfect gift! Create custom monogram or photo iPhone and Galaxy cases. Customize your own design and upload a photo to make your case truly unique. Monogrammed cases and covers make for a cute personalized case. You can design the case exactly how you want it with your own text, fonts, colors and graphics. Choose a style then add your own monogram or full name personalization text and you will have a one of a kind case. Our covers are protective and will keep your iPhone, iPad and Galaxy safe. Protect your phone device with style and fashion and design your own custom case with pictures of your family, friends or pets. We have collage cases that allow for multiple pictures photo covers. Everything is made in Columbus, OH USA and we have 5 star feedback. 
Why Put a Case on Me?
At Put a Case on Me our difference is in the detail. We print using the most advanced printing methods in our industry that allows us to provide you with amazing quality every single time.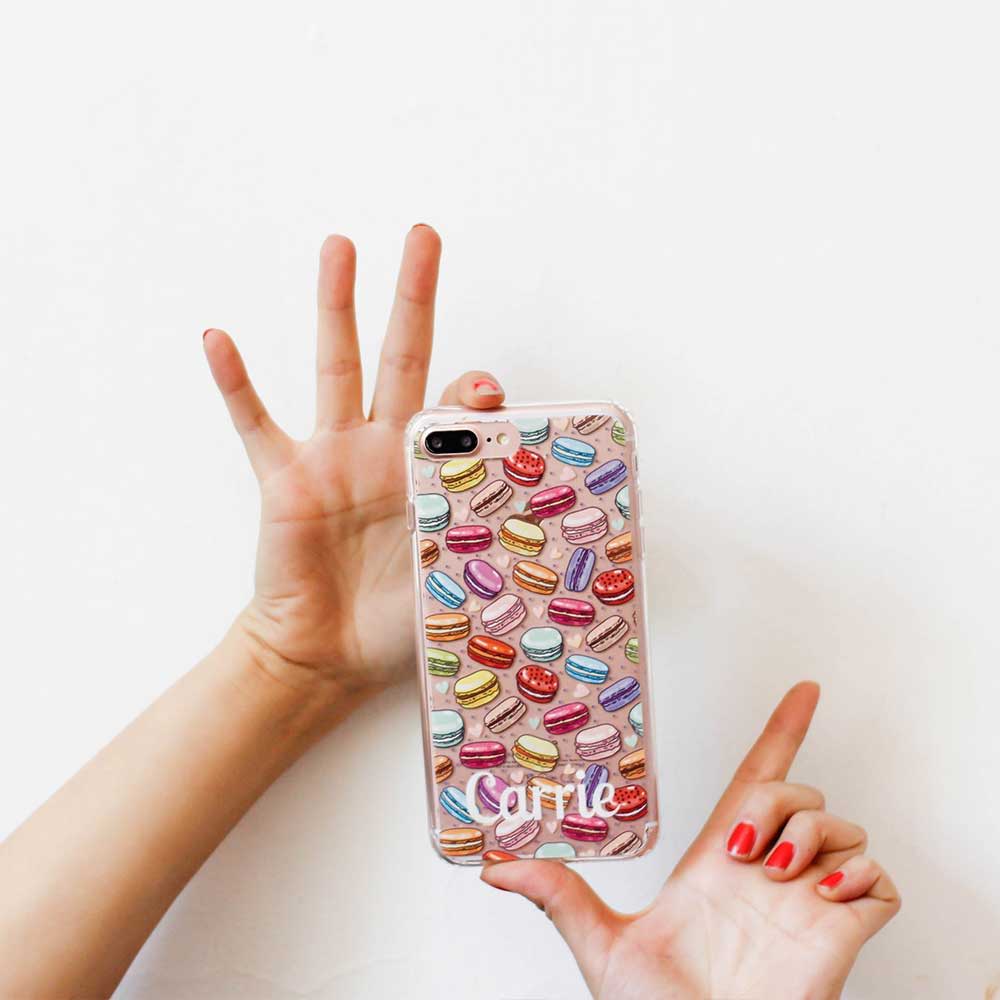 Custom is What We Do
You have complete control of the personalization on your case. That means control the size, color, font and location of where the text is on the case. When we say fully customized we mean it!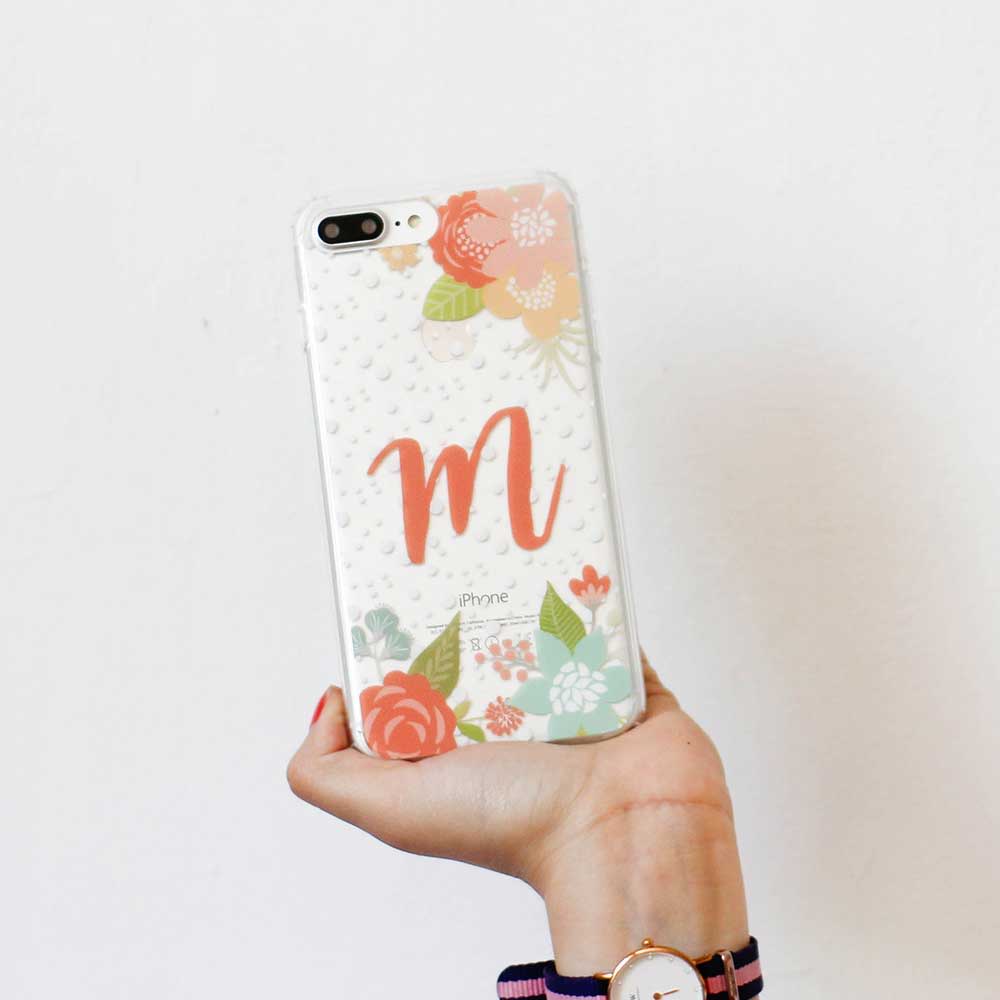 Pre-Made Designer Options
Don't feel like designing from scratch? No worries, we have a full collection of designer cases that allow you to choose a template that you like and make as many or as little changes to it as you want.
Protective & Stylish
Everyone wants their case to look good, but they also need it to perform when tested against drops or bumps which happen in your active lifestyle. Our cases are durable and meant to handle what life throws at them including those pesky drops on the floor.
Shipping and Delivery
Production Time
1 - 5 business days
Packaging
Arrives in box
Shipping
Standard USPS First Class with Tracking: 2–4 days – $3.99
Product Details
Our phone cases are printed to order in Columbus, Ohio. Our extra protective cases feature a tough bumper that protects your phone when dropped. All of our cases feature a "lip" that will help protect your screen when dropped.  On our clear case the entire case is crystal clear which means you can create designs that allow your phones natural beauty to show through.  Our standard tough protective case is white in areas where there is no printed design.
Step 3: Select Case Options